Lohmann, headquartered in Neuwied/Rhein, is a pioneer of bonding technology. Today, with 1.800 employees worldwide, the company offers innovative adhesive products for almost every industry.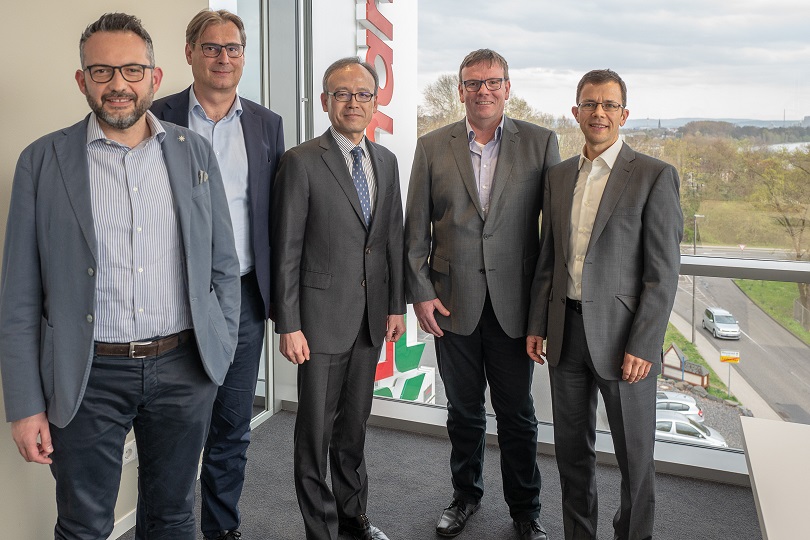 And there is a great demand as bonding technology is entering many areas because of its numerous advantages. .
To ensure it stays that way, the company is planning a technological leap into the future at its headquarters. Beginning in spring 2021, the Neuwied production will own the world's first twin converting machine for double-sided adhesive tapes in the field of dry coating (solvent-free). This investment of about 9 million euro in total allows for sustainable advantages, literally. On the one hand, with this machine Lohmann will be able to expand its product and application portfolio for its customers and access new customer groups. On the other hand, it covers new requirements for products in the future and is ready for the demands of industry 4.0. Furthermore, it contributes an increase in efficiency by means of a resource-saving coating process. Emissions are decreased and the energy consumption reduced. In doing so, Lohmann reacts to society's increased environmental awareness.
The topic sustainability is paramount to Lohmann and firmly linked to its corporate actions. The Bonding Engineers want to do justice to their responsibilities in regards to protecting both people and environment. Since the company's foundation 168 years ago, this has been a maxim.
All things considered, Lohmann secures its competitiveness with this new environmentally friendly machine. By means of a technical bid process, SAM Ltd. from South Korea has been chosen as a supplier of this new machine. In total, the SAM group employs 170 employees at its headquarters next to Seoul and its Sales and Engineering Offices in Casale Monferrato/Italy as well as Phoenix/USA. The family-run SAM group was founded in 1960 and distributes machines according to the highest safety and environmental standards globally. According to this strategic focus, many components, e.g. plant control and inspection systems for maintaining the quality standards, are incorporated from German manufacturers. Prior to the delivery, the machine will be fully constructed in South Korea and tested by experts from Lohmann and SAM. After the installation and commissioning at the Neuwied site, the service and preventive maintenance of the machine will be provided by SAM's technician from Italy.
https://www.lohmann-tapes.com/en/news__12/NewsDetail__15770